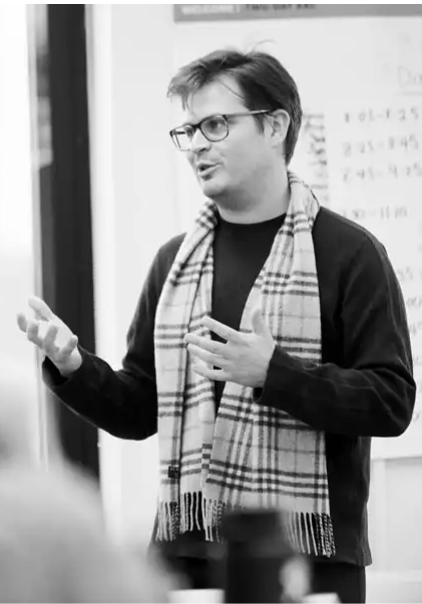 I am an educator, designer of learning, project-based learning teacher and coach interested in school re-design, change and improvement.  I believe that the traditional model of schooling leaves too many students intellectually disengaged, and by doing so, fails to support students to be successful. I do not think it is enough for us to improve our schools, I think we need to transform them in order to challenge the traditional model of schooling.  
At the HTH GSE, my action
 research and leadership project
 focused on supporting struggling students in their classes across the school.  Through my research, I helped to develop school-wide structures that personalize support for individual students, and helped teachers to develop protocols to have challenging, but crucial conversations with families and students about academic and social-emotional progress.   
I believe that through a deep focus on issues of equity we can ensure that all young people demonstrate they are capable of excellence.  
I have been working in education since my first summer of university  when I was a substitute teacher and paraprofessional for students with special needs.  During my second year of university, I spent a summer working at the
UNH Upward Bound program
and realized my passion is working with young people to help them find their own passions, voice and interests. Upward Bound is a federally funded nation-wide program that supports first-generation socioeconomically disadvantaged students find pathways into college and university.  While working for Upward Bound, I supervised the six week residential program on the UNH campus of 70-100 students and 14 staff members.  I coordinated university trips, work-placement visits, and founded a lecture series for the Upward Bound program called Praxis. During the academic year, I was an advisor to six high school students and helped them navigate the college application process.  
Latitude 37.8 High school is a school I co-founded in Oakland, CA. The school is set up to leverage the "city as a classroom" where students work on high quality project based learning that is meant to leverage the assets of the city through their exploration. Whether it involves interviewing changemakers (Oaklore) or designing Tiny Houses to house unhoused youth, students work on projects that address the big issues of our time. The school was selected by the XQ Institute as an XQ School in 2018. For more information, check out our website at
latitudehigh.org.
High Tech High Chula Vista
While at
High Tech High Chula Vista
, I taught English, World History/World Literature, American History/Literature, film studies, senior project, sociology, government, and drama.  I also was the founding director of the successful HTHCV after school CrASH theatre program where I co-directed and co-produced five plays with my students.  I worked to develop the HTHCV internship program and project that accompanied the four week immersive experience.  I also helped to structure and develop the HTHCV Senior Project program, where students embark on a year-long individual inquiry project during which time they seek to answer an essential question on a topic of their choice.  
During the 2015/16-2016/17 school year, I co-taught with Megan Willis and we founded the ReVision Project. The ReVision Project is a consultation and design firm run by 50 students and two teachers. We organize our teaching team to operate as a firm that works for clients in our community. In the 2015/16 year we worked with over eight clients on a number of different projects. 
For the 2016/17 school year, we are working with the Otay Institute to imagine what a 21st century university would look like. 
From 2013-2015 I worked for the Innovation Unit in London.  
The Innovation Unit
is a not-for-profit social enterprise that uses the power of innovation to radically transform public services.  I joined the team to work on the EEF funded trial of
Learning through REAL Projects
.  As the Professional Development Lead of Learning through REAL Projects, I oversaw all of the work with our schools in the UK.  I worked closely with five schools as part of the pilot year to develop the practice of REAL (Rigorous, Engaging, Authentic, Learning) Projects in the UK.  From that work, I led the design of the programme intervention year, which included the successful introduction of REAL Projects to ten additional schools, as well as the continued growth and development of the programme and project-based learning across the United Kingdom in about 30 schools. Results from this school change initiative and intervention will be published in January 2017 by Durham University and the Education Endowment Foundation. 
In addition, I worked closely with the school leaders and teachers at
School 21
 to support them in the development of project-based learning and REAL Projects within the school.  In addition, I was a resident teacher and leadership consultant to other schools in the UK. You can learn more about School 21 and the practices there by viewing this
Edutopia series
. 
I also worked on other various projects ranging from school design to support for specific schools in the early years of development. I also led the design of a new school in Sierra Leone,
Rising Academies
, which began operation in September 2014.